Interactive Learning in Just a Few Clicks
Build customized learning scenarios and engaging quizzes effortlessly with Qigu Check. This simple tool offers your team quick and easy-to-understand lessons or tests their knowledge, while collecting data on how they perform.
Set up in minutes. No credit card required.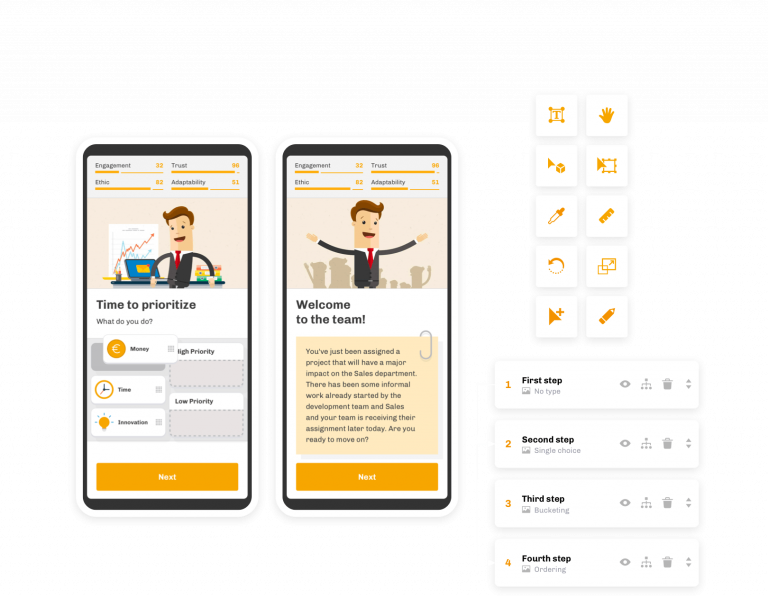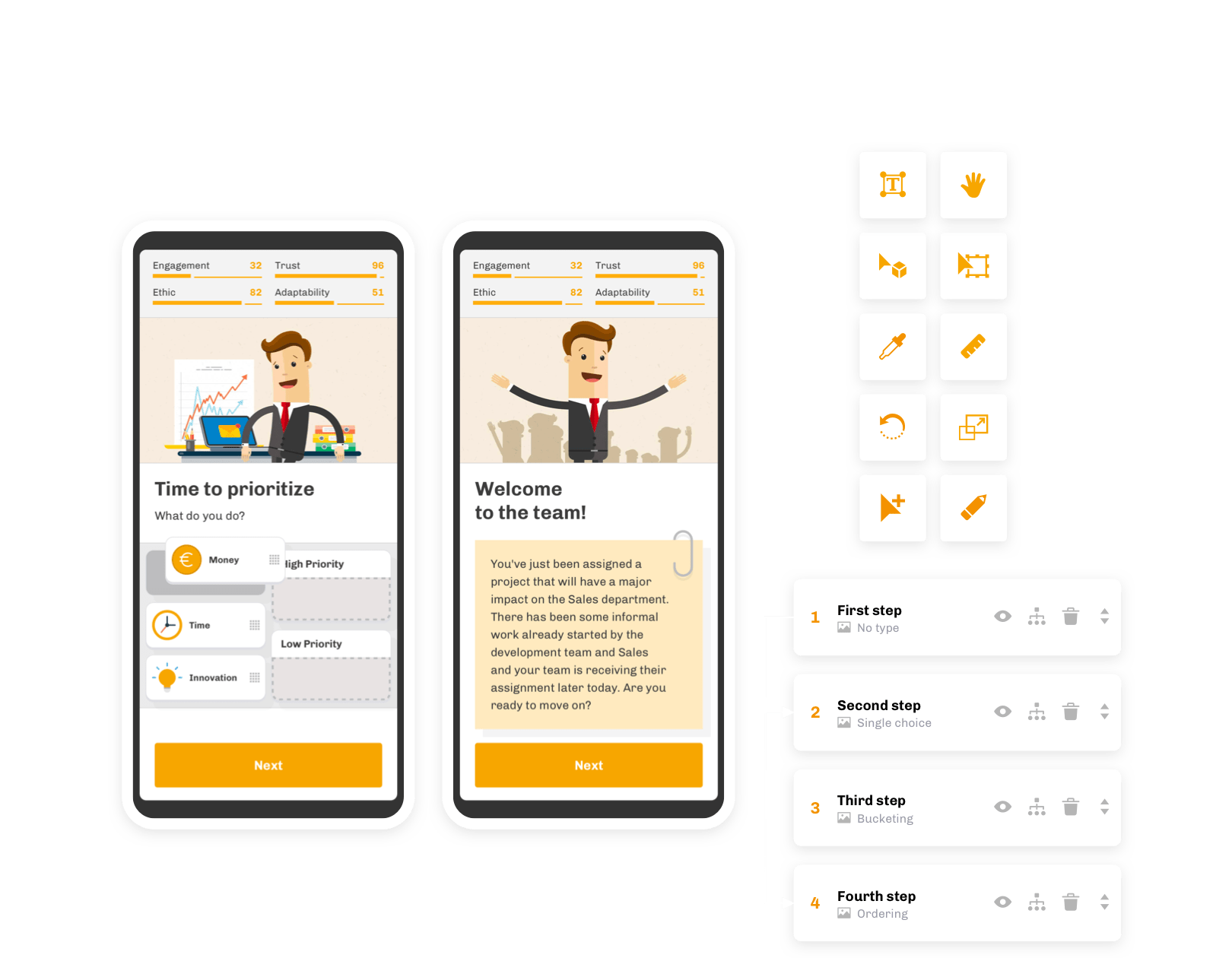 Play on Any Device
Qigu Check content is highly responsive and automatically adapts to any device, including smartphones and tablets.

International
Translate the text in your learning scenarios and quizzes into any language of your choice, for worldwide distribution.

Templates
Get started straight away with our selection of learning scenario and quiz templates that you can customize in no time!

Feedback
Qigu Check automatically generates feedback and results summary pages for users.