Seamless Business Simulation
Qigu Play allows you to build results-focused business simulations online in no time.
Signup for free, no credit card required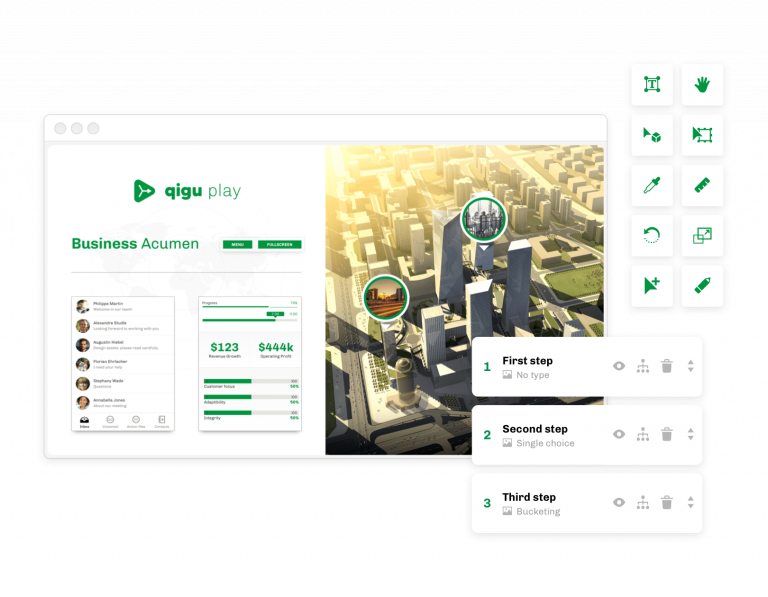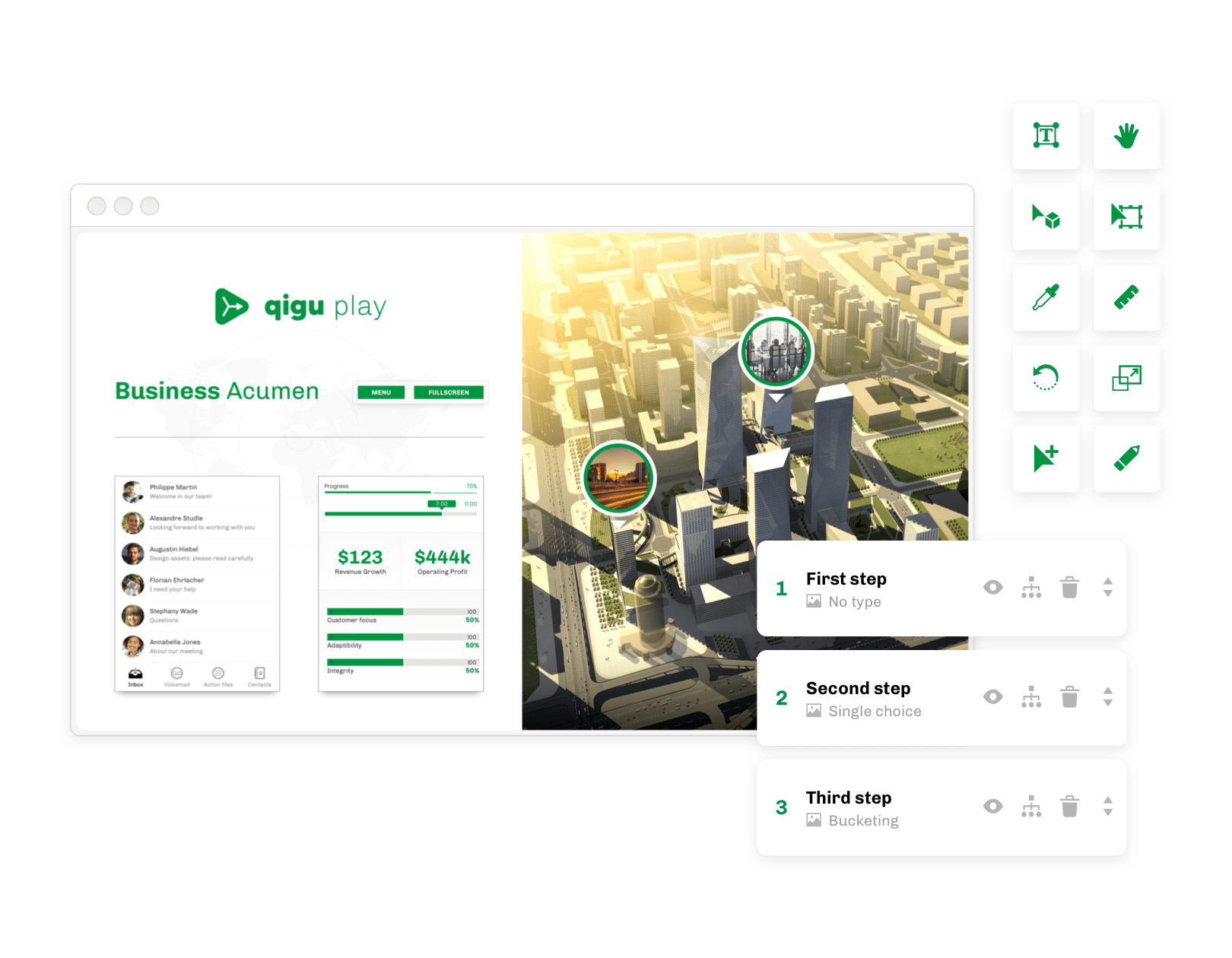 Play on Any Device
The Qigu Play player is highly responsive and automatically adapts to any device, including smartphones and tablets.

International
Customize the text in your simulations to any language, for worldwide distribution.

Characters
Add character profiles to your scenario and have them interact with users.

Feedback
Qigu Play automatically generates a feedbacks & results summary page for users.