Facilitate the connection between a manager and his direct reports
The participant can invite his manager to join Qigu via his personal interface.

The manager then gets access to the manager platform where he will find the progress and results of his direct reports.
Managers take part in the success of their direct reports
They have an overview of their employees' career path as well as a detailed view of the different content they can access. 

They are able to send reminders or connect with participants if necessary.
They contribute to the improvement and application of learning
They can give feedback to their direct reports and evaluate them.

They can also monitor the initiatives taken by these employees and ensure that they are supported in carrying out their actions.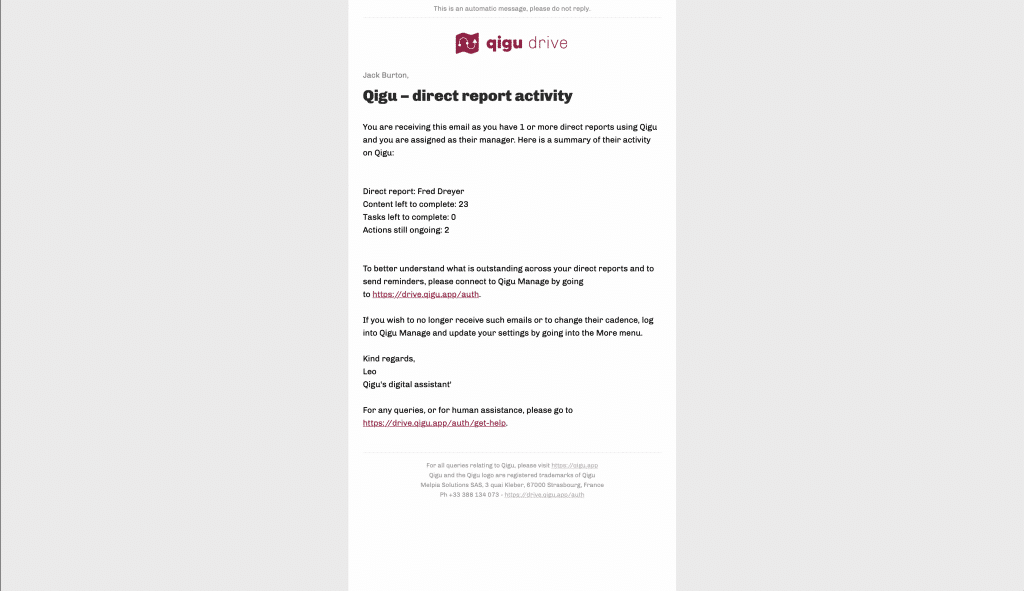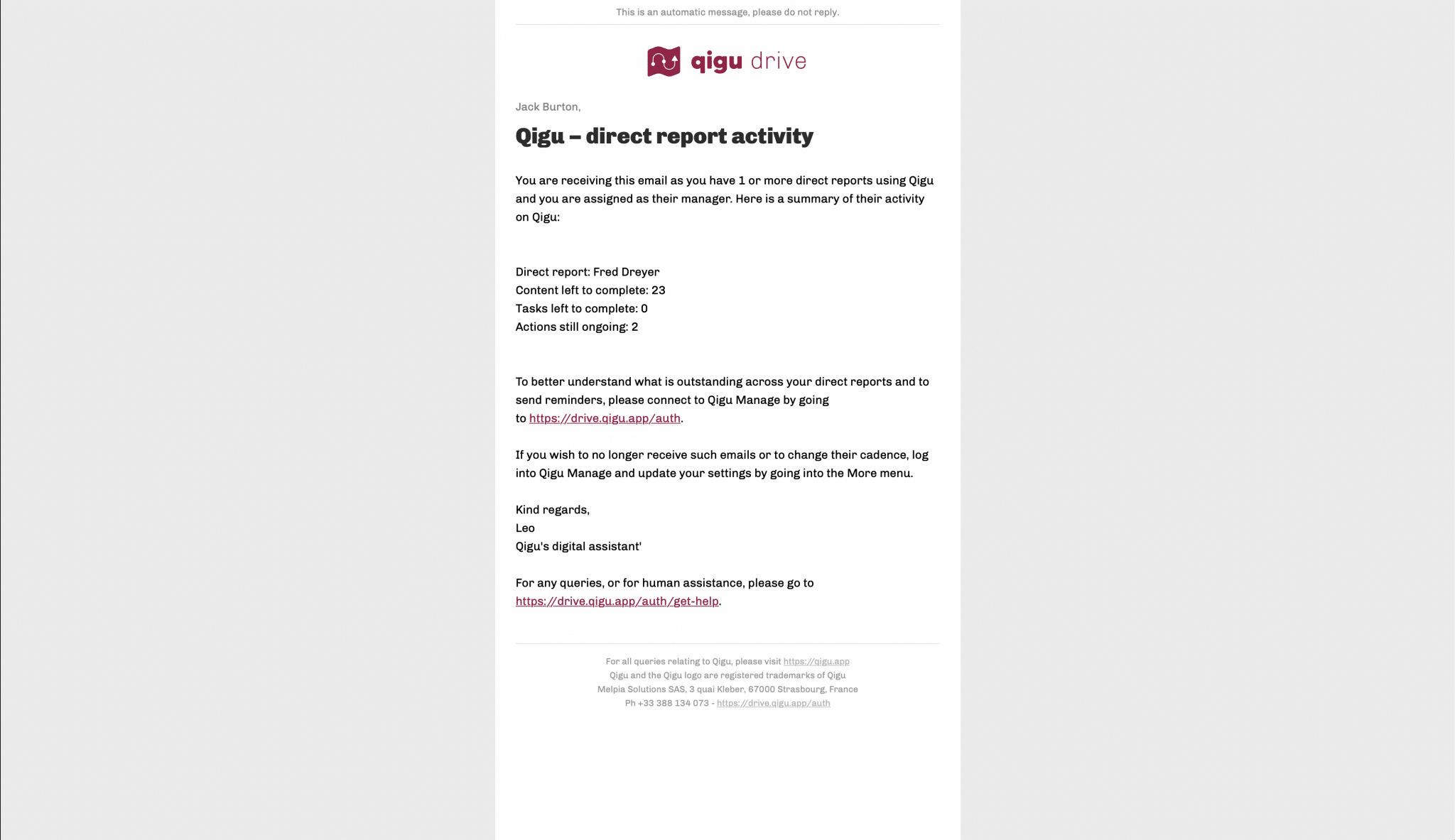 They receive a personalised report
Yet another tool for the manager to use?

No problem, he doesn't need to log in: Qigu sends a regular automatic report by email.
Want to know more about Qigu?