Authoring online learning material has come a long way since SCORM 1.0 arrived in January 2000. In this article we will dive into the reasons why xAPI and CMI5 are replacing SCORM.
New Kids on the Block XAPI and CMI5
Since debuting in 2000 SCORM has been the e-learning author standard. xAPI and CMI5 are  its successors, and  will replace SCORM in the years to come. Their robust architecture is finally winning out. Many LMSs were late to the game but the industry transition off SCORM is now in full force.


xAPI has been around since 2012 and the idea since 2008. CMI5 was released in 2016. Despite this long roll-out timeline the systems are the backbone of cutting edge of e-learning tech.


Qigu is an LXP that uses SCORM and CMI5 to give training companies flexability in this transition.
Like SCORM, xAPI is a standard, but its operation allows content to have a much richer data set behind it. An API (Application Programming Interface) is a program that defines interactions between two different interfaces. Firstly xAPI is a powerful tool for recording and transferring data from all learning experiences on and off-line. Secondly it is a way for different learning platforms to communicate with one and other.


The data is stored in an LRS (Learning Record Store). Different platforms including an LMS or LXP and many Apps may retrieve information cataloged. xAPI does not work on its own as it is realistically a means of data transport not content creation.


xAPI reveals Participants' experiences on your LMS or LXP. A synergy with other social and learning platforms can exist after. xAPI effectively lets learning be tracked and understood beyond the confines of the traditional LMS.


You can not directly author and define content with xAPI alone….this is where CMI5 comes in to fill the gap and pave the way to the future of online learning.
CMI5 is an add on to the xAPI infrastructure. When using CMI5 you get all the authoring benefits of SCORM plus a few extras with the strong backbone of xAPI to support all your data collection and storage needs.
The beauty of using CMI5 is that the content no longer has to sit in an LMS. Content can effectively sit anywhere and the participant can use an LXP or LMS to interact with it as part of a seamless learning experience. The content authored or distributed with CMI5 will be available through an AU (Assignable Unit) which is a participant interface.
What this means for a business is that they can bring content authored outside of their LMS or LXP into their learning journey. Thanks to xAPI the interaction's data will also be stored. This provides a level of flexibility and reactivity that was never attainable with SCORM.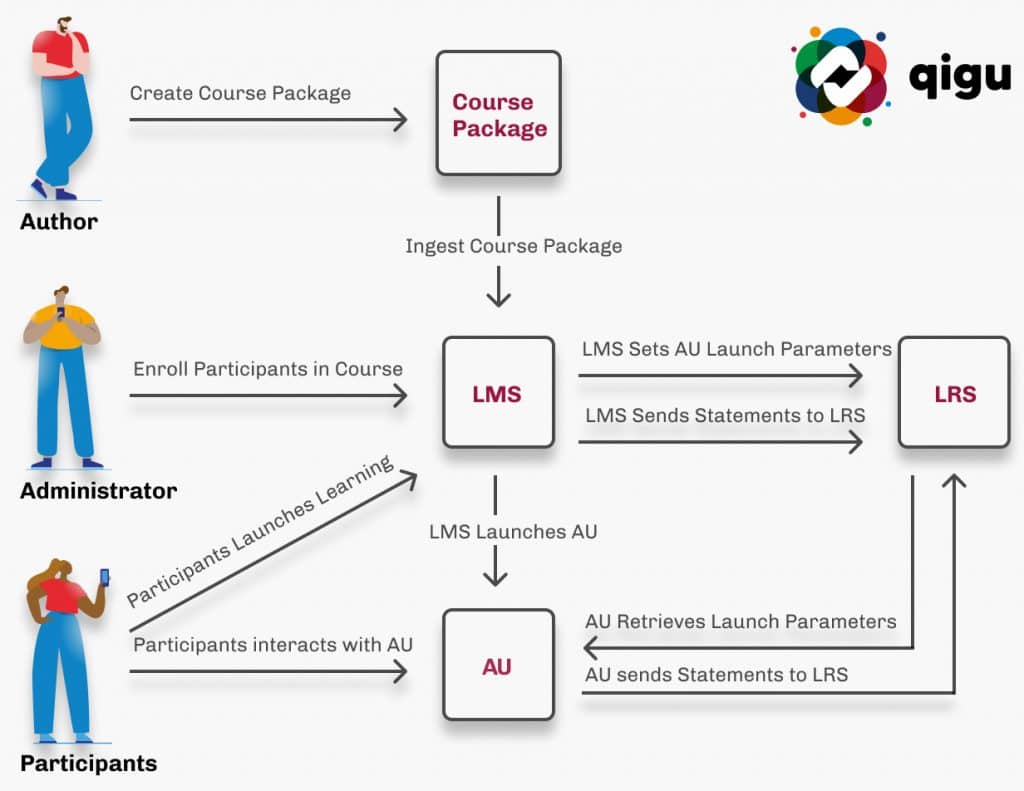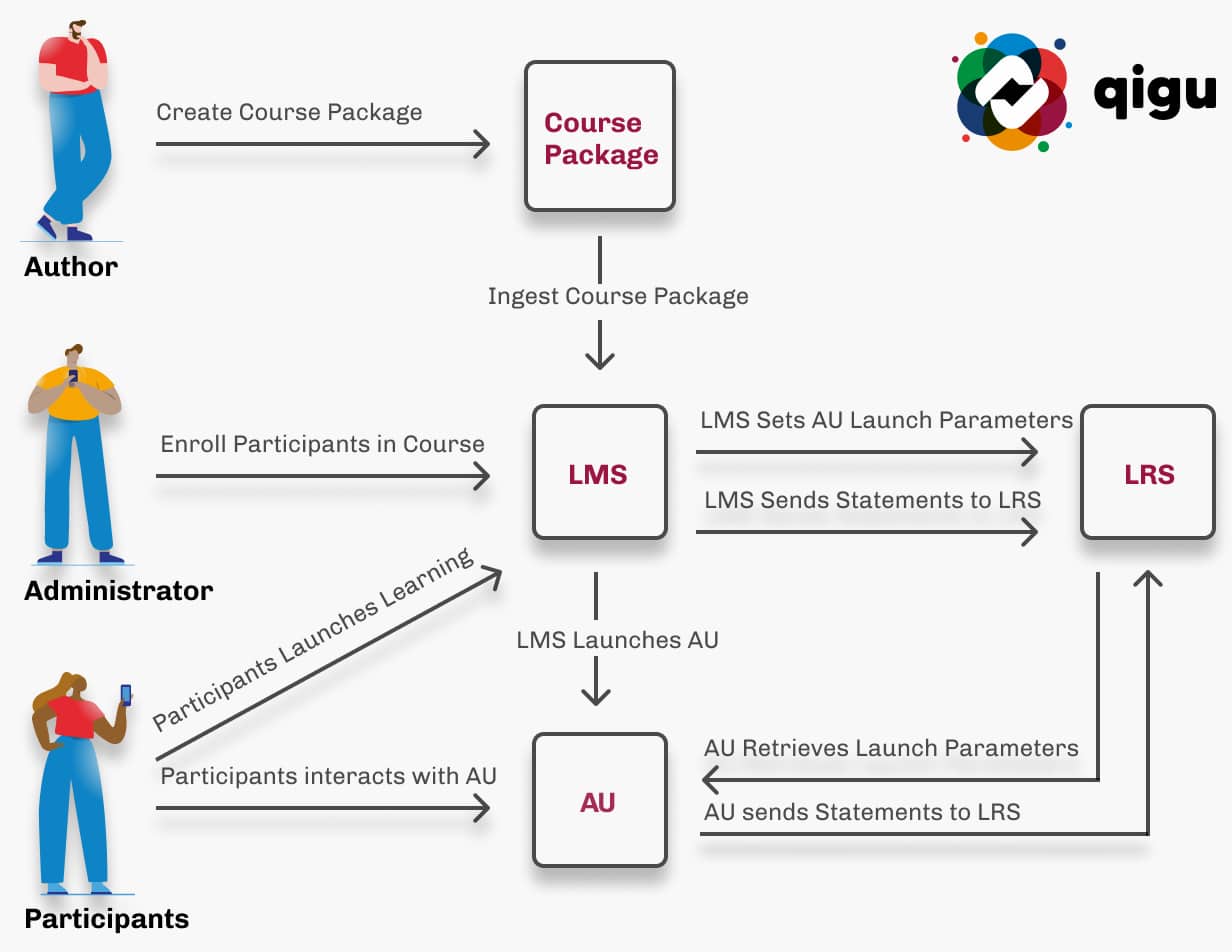 SCORM and CMI5 are both authoring tools. One is not necessarily better than the other depending on the use case. Building a simple course and running on nearly any LMS system quickly is still SCORM's benefit.


On the other hand SCORM is also outdated and lacks much of the rich data handling so desired in organizations. API and CMI5 are replacing SCORM because of this. If you want your content to grow and flow rich participant data into your department, something built on xAPI with CMI5 is the future.


CMI5 will give flexibility and freedom in training that can break the confines of an LMS and finally bring training onto a level that is more in-tune with the interconnected world of today. xAPI and CMI5 are replacing SCORM. They give online learning freedom, resulting from the ability to easily store and bring in 3rd party experiences and content.
https://xapi.com/why-adopt/

https://xapi.com/cmi5/

https://scorm.com/